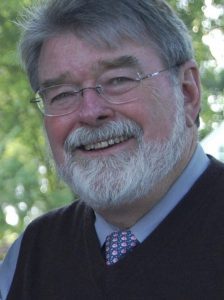 Dr. Patrick Anderson has been editor of Christian Ethics Today since 2011.
A graduate of Furman University (B.A.), Southwestern Baptist Theological Seminary (M.Div.) and Florida State University (Ph.D), Dr. Anderson has served as pastor or interim pastor of Baptist churches in Florida, South Carolina, Texas and Oklahoma. He has been active in the Cooperative Baptist Fellowship since its inception, serving as Coordinator of CBF-Florida and in several capacities with national CBF, including Interim Executive Coordinator.
Dr. Anderson has traveled broadly and been instrumental in the creation and development of several nonprofit organizations. As a criminologist he has written several books, numerous academic articles, and has served as an expert witness in federal court cases involving criminal justice practices.
Much of his career has been a professor. He and his wife, Carolyn, live in Beech Mountain, N.C., and have three grown children, seven grandchildren, and one great grandson.